Williams River Produce
is a family business committed to clean, healthy agricultural methods and to producing the highest quality foods.
Some of our best selling products include our Biodynamic Olives, Olive Oil, Pistachios, Beef and Lamb. A number of our products have been sold at some of the world's top gourmet food stores, including Harvey Nichols in London.
For more information on our products or to place an order online, please visit our
PRODUCE
section.
Williams River Produce is owned and run by Kelly and William Newton-Wordsworth who have been farming biodynamically for 24 years at their property, "Boraning" located half way between Williams and Quindanning, on the Williams River in Western Australia.
Boraning is situated in the rolling hills of some of the most beautiful countryside in Western Australia, just two hours from Perth (click here for directions).
William and Kelly have opened up the opportunity for the public to come and enjoy the taste sensations of their delicious biodynamic olives, olive oil, pistachios, marmalade, and other products (also available to order at this web site on-line) at their biodynamic and organic farm shop, cafe and restaurant. You can also stay in their groovy, colourful, community style accomodation, and relax and enjoy a wander through the rocks and hills of their 2,900 acre property. You can swim in their "biodynamic" lakes and experience a horse back ride, join them in the garden, or pick a piece of ripe fruit as you take a walk through the extensive orchards. Come and experience the magic of Boraning.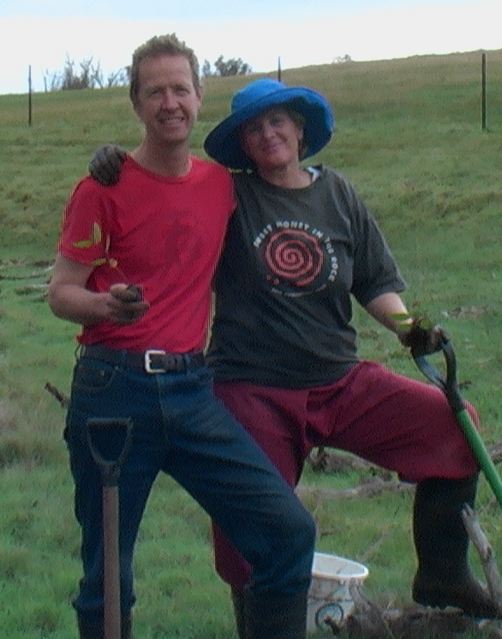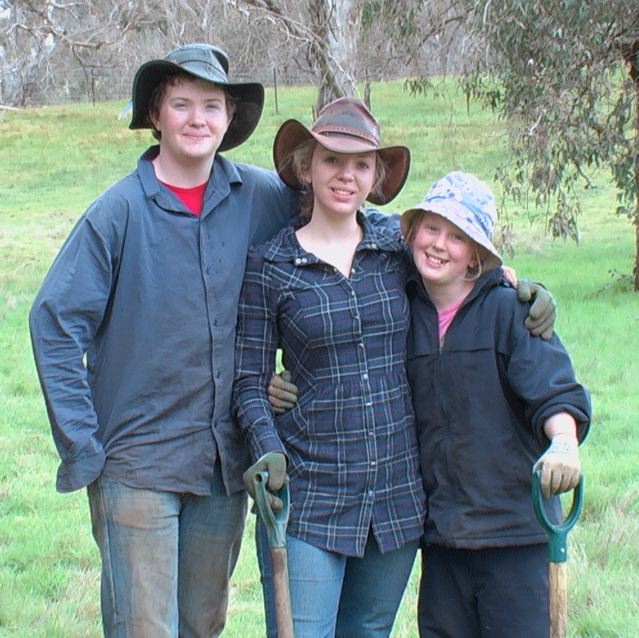 Tree planting. Left: William and Kelly Newton-Wordsworth. Right: Vincent, Tara and Grace Newton-Wordsworth (Kelly and William's children)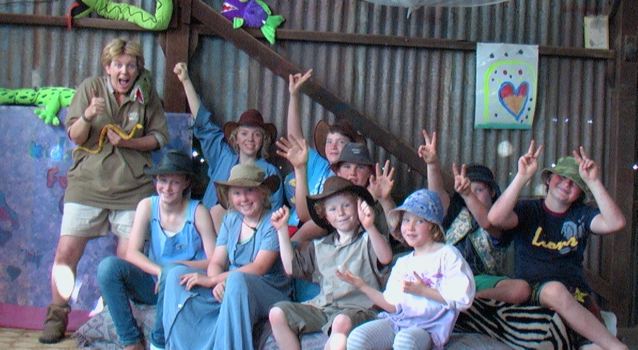 Kids Fun Club with Kelly Newton-Wordsworth
Kelly and William Newton‐Wordsworth have been following the methods set out by Alex Podolinsky in Australia for almost 22 years. They have created a paradise on their property, growing biodynamic beef, lamb, olives, pistachios, many fruits and nuts and breeding horses for dressage, eventing and showjumping. They are green pioneers, not only in biodynamic farming, but also in the move away from monoculture in modern agriculture to creating a diverse range of products and activities on the land.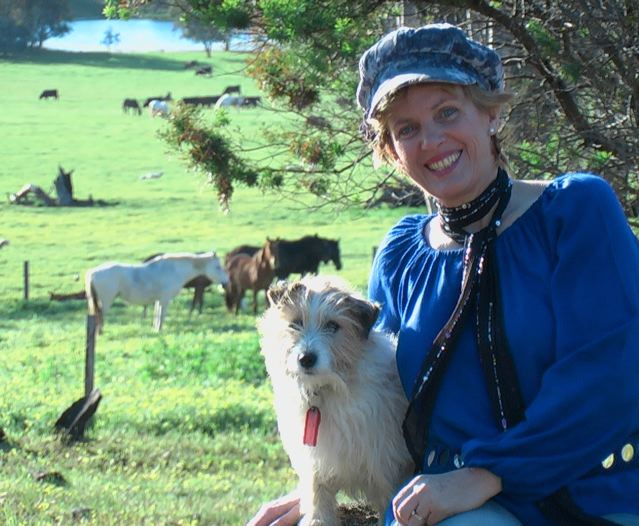 Kelly and Milo Newton-Wordsworth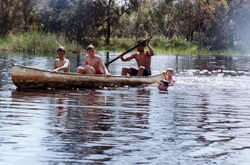 Canoeing in the lake at 'Boraning'
The founders of Williams River Produce have 25 years of experience with making a real difference in their local environment in a number of ways. One of the most significant is their agricultural operation. On their property in Western Australia they have been farming almost 3,000 acres of land bio‐dynamically, using no artificial fertilizers or chemicals and bringing new life to tired soil. In a recent article 'Carbon Farmers of America', titled 'How we fix global warming', Allan Yeomans, states that "the greatest biological source of carbon dioxide feeding the greenhouse effect, comes from the destruction of the fertility of the world's soils."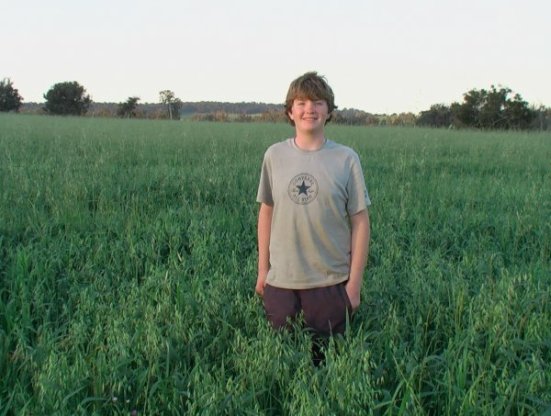 Vincent Newton-Wordsworth in our biodynamic triticale crop
Kelly and William have also been involved in "greening the world" on their own property. In 2008 they won the Landcare award for their district. Kelly also won the "Australian Broadcasting Rural woman of the year award" for the whole of the great Southern region of Western Australia, in 1996.
For many years they have been planting thousands of trees (over 100,000) simply for conservation purposes. In addition to planting native trees, with their additional desire to green their farm in a commercial way, they have planted thousands of "food producing" trees such as pistachios, olives, oranges, almonds, pecans and numerous other fruit and nut crops in smaller numbers.
They have now turned their hands to producing products from these raw materials, such as olive oil, olives in brine, marmalade, fig jam, meats and pistachios, that they are wholesaling throughout Australia, and internationally. They sell their olive oil and marmalade at Harvey Nichols in London, with now interest from Harrods in all of their products. William and Kelly, have pioneered a microcosm of what is possible on a much wider scale. Having proved the validity of bio‐dynamic farming on all fronts, they want to now bring their knowledge and practical skills to the macrocosm. The theory, being that if they can succeed with this method of farming on 3,000 acres, then any farmers can do this.