Holidays for Horses – The Horse Hotel

Does your horse need a "romantic getaway"?
We offer almost 3,000 acres of biodynamic land
with agistment in 50-100 acre, parkland cleared,
excellent pasture paddocks, with horses checked daily – $70 per week.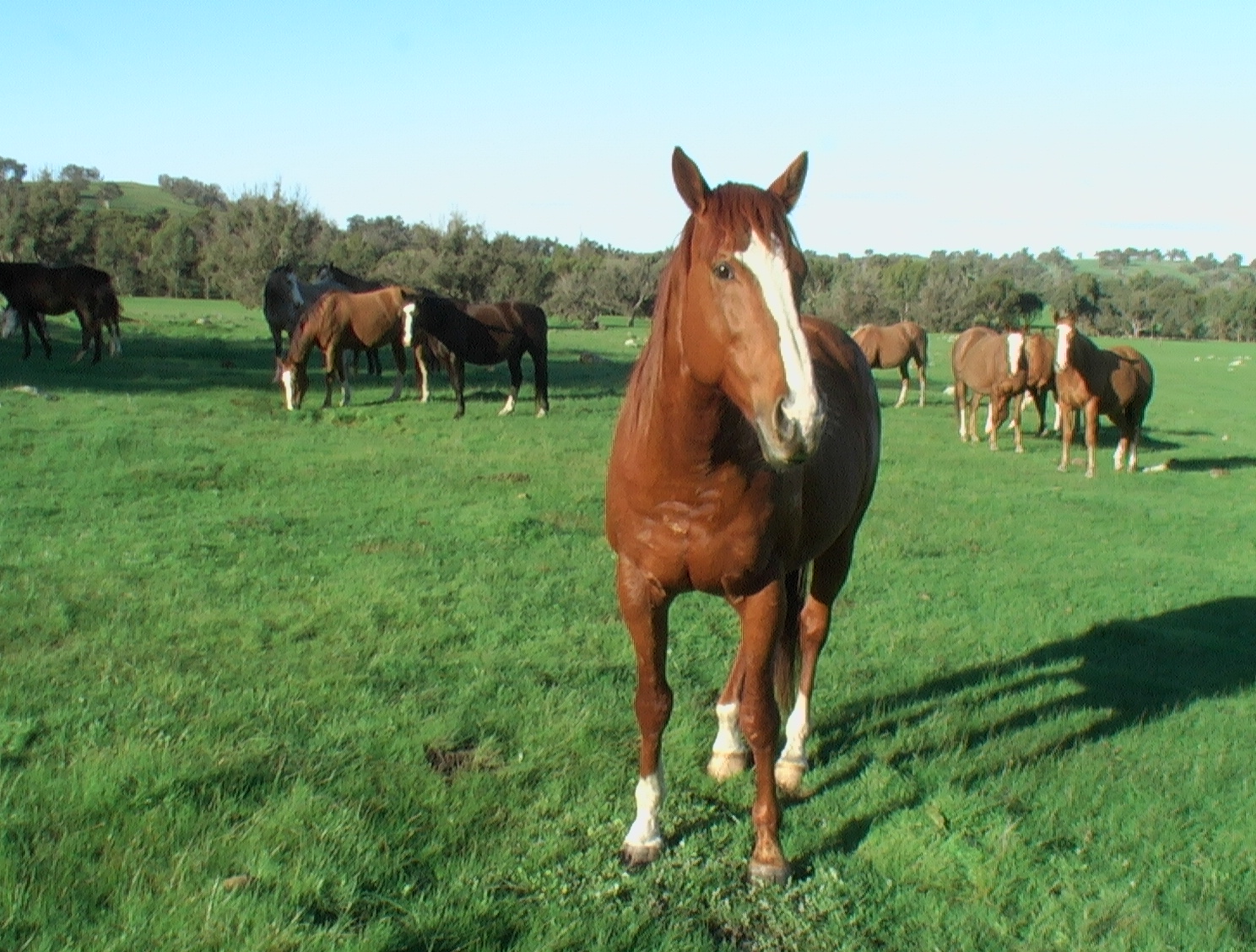 Our stallion 'Millendon Brilliant Spirit' with mares and progeny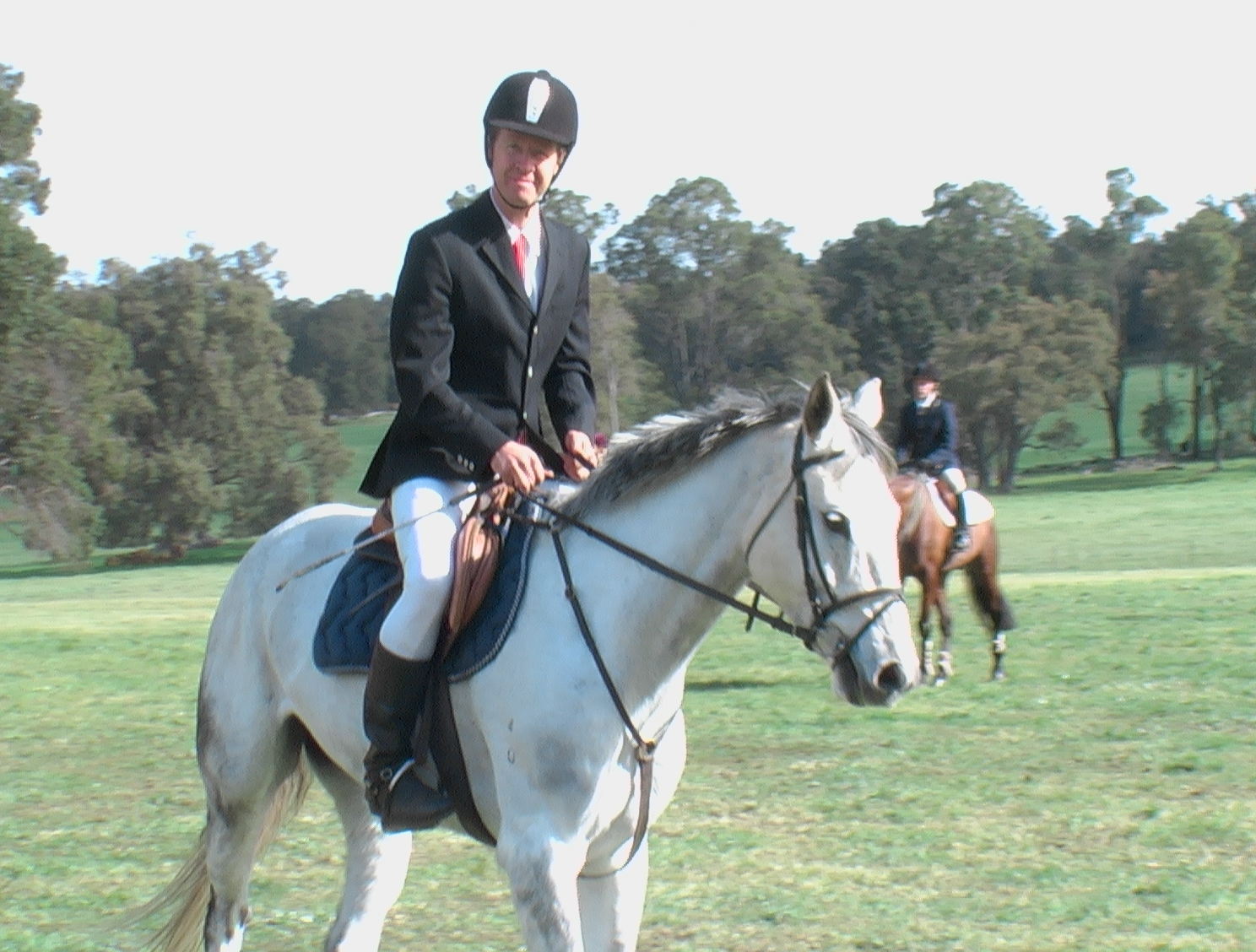 William Newton-Wordsworth with 'Williams River Christmas'
Please visit www.williamsriverhorses.com for more details about our stud!
• Top Stallion - "Millendon Brilliant Spirit" by "Brilliant Invader", sire of "Reddy Teddy", winner of eventing gold medal at the Atlanta Olympics and many other advanced eventers and A grade show jumpers. 16.2hh, beautiful temperament and confirmation - Stud fee $1100, paddock service. Stallion and progeny available for inspection.
• Experienced horse trainer and breaker, William Newton-
Wordsworth is available to assist people with general horsemanship, early training and starting horses, eventing/jumping/dressage and general equestrian. Horse breaking fees - $60 per day
• Accommodation at the 'Hippie Hotel' – A small hotel for horse riders of all ages to bring their families, horses and pets. Spacious large modern house, also suit seminars etc, with attached cafe for easy catering.

•
Facilities
- 70m x 40 m riding and training area, including dressage arena
and show jumps, with an excellent all weather surface.
- 16m round yard ideal for young horses, safe surface and 2.5m high.
- Magnificent farm riding out areas – rolling hills, creek crossings, rivers
etc. Ideal for training or pleasure riding. We have cattle and sheep for
those who want to get their horses used to working stock.
- Schools, seminars and event space for hire.
•
Trained and unbroken horses
suitable for all horse sports, including dressage, show jumping, three day eventing, hacking, polo, camp drafting
and endurance.